Awarded 1st Place Ribbon
Canadian Quilter Association

The beautiful cathedrals in Germany and Spain were the inspiration for our cathedral window quilt named "When lions hunt zebras".

Our three children were proud to see our quilt in the Chateauguay Valley Quilter 25th Annual Quilt Exposition held May 2013. We were delighted to be awarded the 1st place ribbon by the Canadian Quilter Association.
Spring into spring with the Gale Apron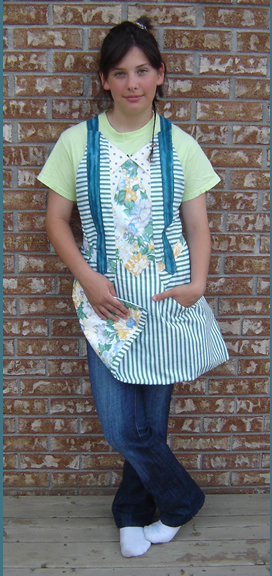 What would you bring with you when you visit a "longarm quilter extraordinaire" for the first time?
How about a Gale Apron.
I met Gale, a retired New York State Trooper and longarm quilter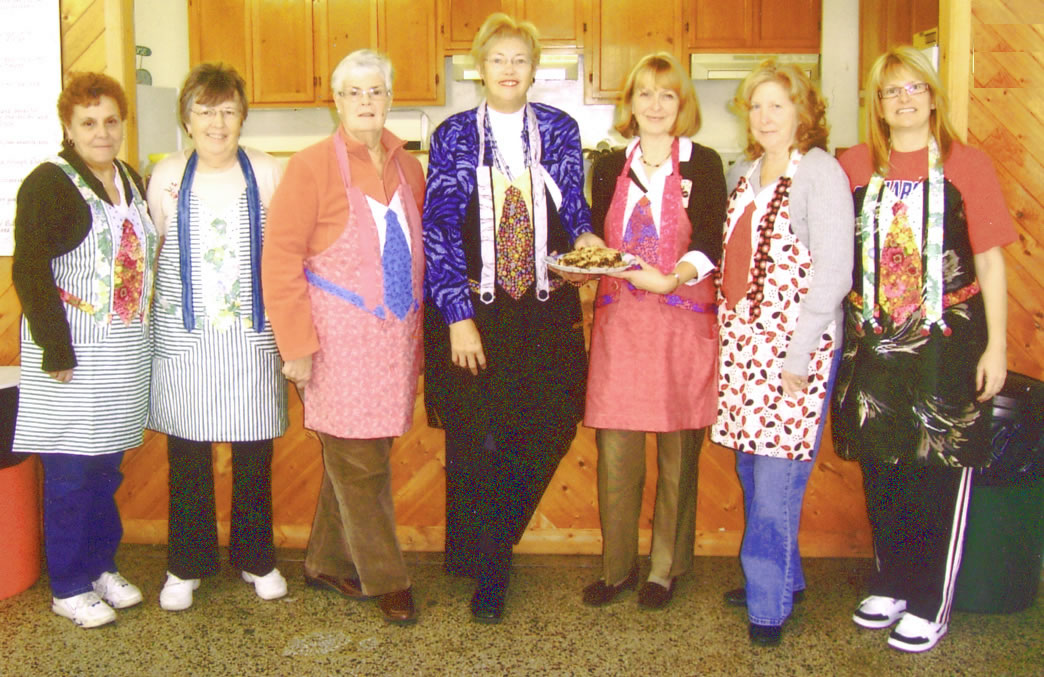 who enjoys fishing and golf, through a mutual quilting buddy, Lynne who is an awesome longarm quilter. I decided that every quilter needs an apron and came up with the idea for an apron sporting a fish tie for Gale. That was the beginning of what is now the Gale Apron ePattern.
We have included with the pattern, one of the many versions of the "History of Aprons", which is most likely based on the poem by Tina Trivett.
Pictured are some of the members of the Chateauguay Valley Quilters Guild sporting the Gale Apron.
Left to right: Sandra, Georgina, Ann, Jessie, Janet, Nancy and Ariana
After considering a few options on how to share quilting ideas with my friends, we are using the wonderful world of technology and the Internet. This way we can inspire you with some unique ePatterns, ideas, quilting tidbits and offer them to you right at home. You now have QuiltMoxie readily available at your fingertips via instant download ePatterns.
This wonderful journey began with the Cathedral Window design. We have streamlined Cathedral Window Moxie so that you can easily create it entirely by machine (or by hand).
Guild Members are awesome pattern testers
From this beginning, we now have many classic quilt patterns with a modern spin in the works, which we hope to, bring to you as they become available. You will be delighted to know that guild members have stepped up to test our patterns and subsequently their feedback and improvements are included in the final patterns.
Connect with QuiltMoxie
Thank you for visiting. Please keep in touch with us through our web site, Facebook fan page, and QuiltMoxie newsletter. Of course we are always thrilled to hear from you through email