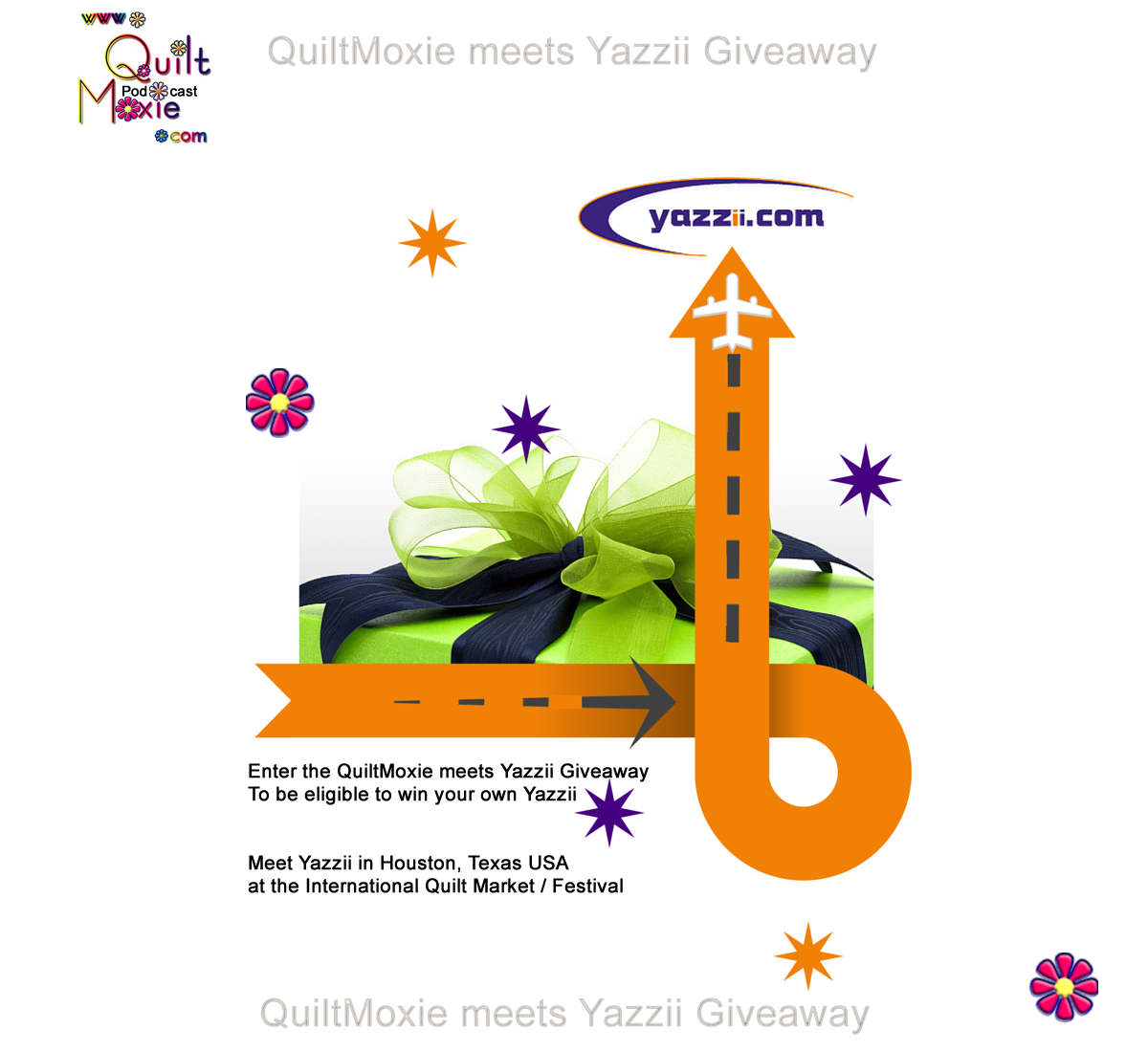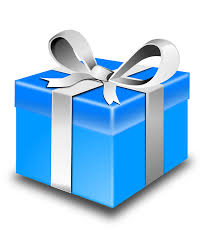 Yazzii is blazing her way to the International Quilt Market and Festival in Houston, Texas USA and has generously offered 5 Craft Organizers as Giveaways to get you excited about her latest awesome NEW product. Wow !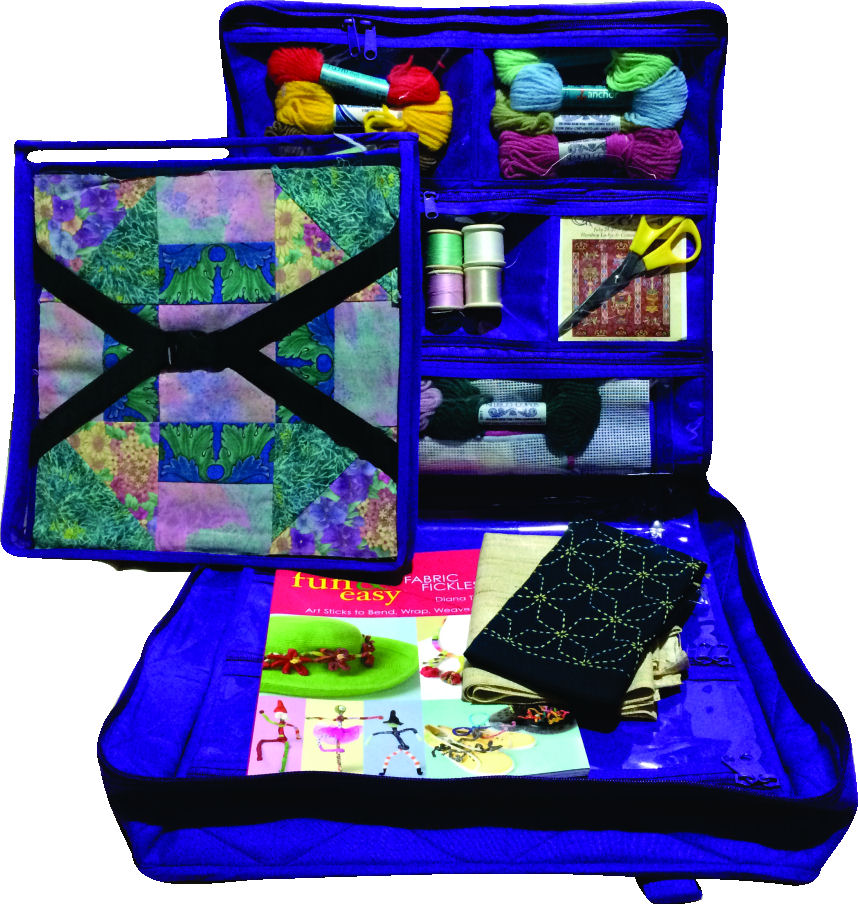 I am so excited that Joyce of Aussieyarning Podcast fame suggested Yazzii contact me.
Yazzii meets QuiltMoxie Giveaway, chock full of amazing craft organizers which cater to all craft disciplines and includes the NEW Yazzii Product which Yazzii will introduce to the quilt world at the International Quilt Market / Festival in Houston, Texas USA in October 25 thru November 2, 2014 !
To celebrate, Yazzii is giving away a total of 5 Yazzii Craft Organizers and sent free freight anywhere in the USA.
If you are receiving your QuiltMoxie the Podcast by email you are entered.
Stay tuned to the upcoming podcast to find out how to double your chances of winning your own Yazzii products. … more to come.
Share the QuiltMoxie meets Yazzii Giveaway with your friends.
To be eligible to win your own Yazzii Craft Organizer you Be a Subscriber to QuiltMoxie the Podcast or if not already, you can subscribe to receive your next and every podcast by email.
There is more :
Yazzii has generously provided a Promo code = "

Quiltmoxie

" :
For all orders over USD$750.00 we are offering free freight to their store in the USA.
For all orders under USD750.00 we are offering a 20% freight component to the value of the order.
The PromoCode QuiltMoxie Yazzii will offer all customers a further 10% of the cost of the product – not the freight component.
What an opportunity to pre-order the New Product for your shop and with a promo code ! If you are lucky enough to meet Yazzii in Booth 919 at the Houston International Quilt Market / Festival be sure to use your promo code QuiltMoxie as well.
Did you know : Testimonials
The Yazzii range of organisers are classified as handicraft items.
Over 50% of each organiser is made by hand. Basic machines are then used to complete the stitching.
The use of any modern & technical equipment or processes in their production is minimized.
The quilting, that makes the Yazzii organisers unique, is done freehand and is a testament to the skill of our staff.
The product is labour intensive, intricate and requires a high level of concentration and time.
Our product designs, fabric selections and the skill of the artisans together allow us to produce and maintain the high quality of the Yazzii Range of Organisers.
( sourced from www.Yazzii.com )